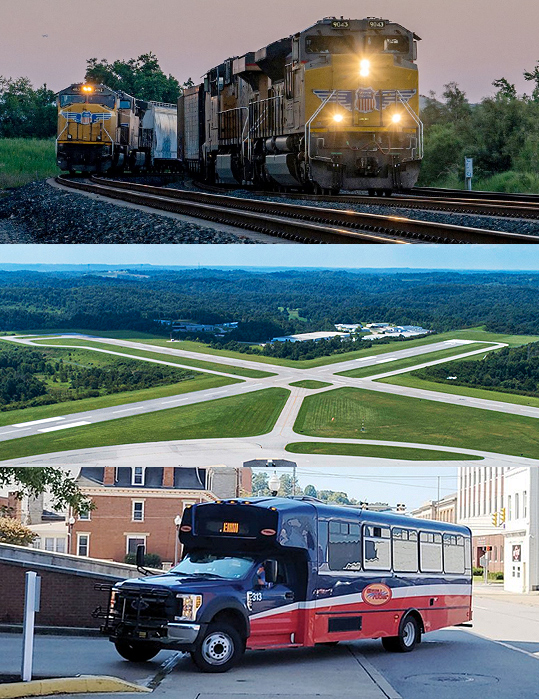 Wood County Infrastructure
Rail System
Airport
Easy Rider Bus
Our county is served by a major CSX rail line. When it comes to the business of shipping, CSX can move you in the right direction. With 20,000 miles of track, access to 70 ports and nationwide transloading and warehousing services, we've got what it takes to move your business. Check their system map and see for yourself. See full map.
Wood County is also home to two short lines-- BIP Railroad and the Little Kanawha Railroad.
BIP Railroad runs 48 miles with a capacity of 286k. Commodities include Aggregates, Chemicals, Coal, Construction Materials, Fertilizers, Metals, Minerals, Petroleum Products, Plastics, Steel and Scrap. Railcar storage is available. 
The Little Kanawha Railroad operates less than 3 miles of rail and today serves a river-rail transload facility that is affiliated with its owner, Marietta Industrial Enterprises.
The Mid-Ohio Valley Regional Airport is located 6 miles from the Downtown Central Business District and offers nonstop service to Charlotte, North Carolina through Contour Airlines. Free parking, free checked bag, and all taxes and fees are included in one low rate. An interline agreement between Contour Airlines and American Airlines launched in October 2022 which allows you to check your bags through on connecting American Airlines Flights.
Did you know the Charlotte Airport is the second largest airport in the United States, serving more than 161 non-stop destinations worldwide and more than 700 departures/landings per day? Through the MOV Regional Airport, get to Charlotte and go anywhere!
The Mid-Ohio Valley Transit Authority offers $0.75 rides on the Easy Rider Bus System throughout Parkersburg and Vienna. Seniors, students and disabled individuals pay $.35 and children under 5 ride for FREE!
Monthly passes are also available:
$25- Adults
$15- Seniors (65+)
$15- Student
$15- Disabled
FREE- Veterans

The MOVTA also now offers an app to track bus routes you may be interested in - Passio.Go. A parking garage is also available on site.
Water
Electric / Gas
Fiber / Cable
Depending on your location in Wood County, your business would be served by one of the following Public Service Districts or Utility Boards:
Electric service in Wood County is provided by Mon Power (First Energy). Mon Power serves 395,000 customers in West Virginia.
Gas service in Wood County is provided by Hope Gas (formerly Dominion Gas). Hope Gas is a Local Distribution Company (LDC) that proudly services more than 111,000 residential, industrial, and commercial customers in thirty-five West Virginia counties.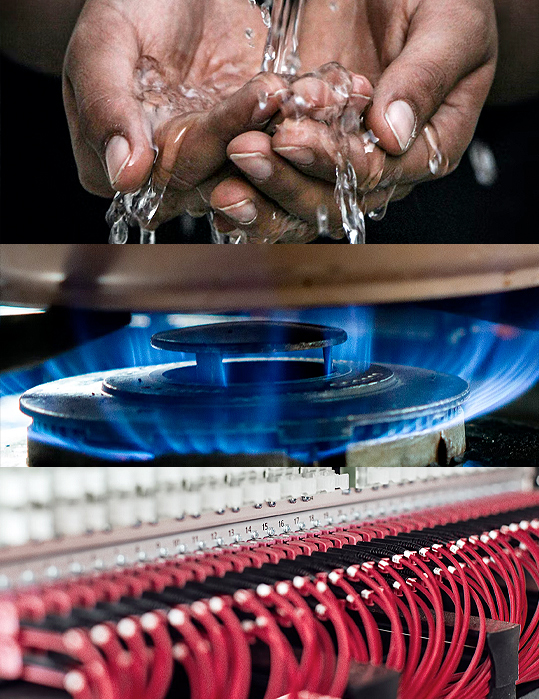 Contact
We

can't

wait

to

help

grow

your

business.